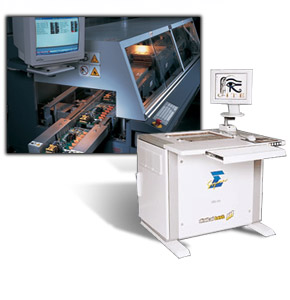 Privacy Statement
This is the web site of Advanced Manufacturing Technologies, Inc. Our postal address is:
9001 Corporate Circle
Export, PA 15632
Tel: 724.327.3001
Fax: 724.327.3040

We can be reached via e-mail at info@amtsupport.com or you can reach us by telephone at 724.327.3001.
For each visitor to our Web site, our Web server automatically recognizes only the consumer's domain name, but not the e-mail address.
We collect aggregate information on the pages customers access or visit, but we do not collect information on which pages individual users visit. We do collect information volunteered by the consumer, such as site registrations.
We use the information collected on this site to better serve our customers by keeping our marketing offers relevant to your needs and interests. The personal information you have provided us with and information about your order will not be shared with third parties.
When you order from us and choose to pay with a credit card we collect your credit card number for use in processing the order, but it is not stored on our registration system.
With respect to cookies: We use cookies only to record session information, such as Technical Tips Forums and user account information. We do not use cookies to obtain personally identifiable information.
You will receive e-mail from us in the future only if you register with our site. Advanced Manufacturing Technologies, Inc. requires e-mail address information during its registration process to provide you with order/quote status information and updates. Advanced Manufacturing Technologies, Inc. may use this information to provide targeted product information based on the industry information you may have provided us with.
With respect to security: We place a high priority on protecting information transmitted on our web site, and always use industry-standard encryption technologies when transferring and receiving consumer data exchanged with our site. We have appropriate security measures in place in our physical facilities to protect against the loss, misuse or alteration of information that we have collected from you at our site. We cannot guarantee that any electronic commerce is totally secure, but do exercise prudent measures to protect and secure consumer information.
If you feel that this site is not following its stated information policy, you may contact us at the above addresses or phone number, or contact state or local chapters of the Better Business Bureau. Advanced Manufacturing Technologies, Inc. reserves the right to change this policy and will post those changes on this web page.